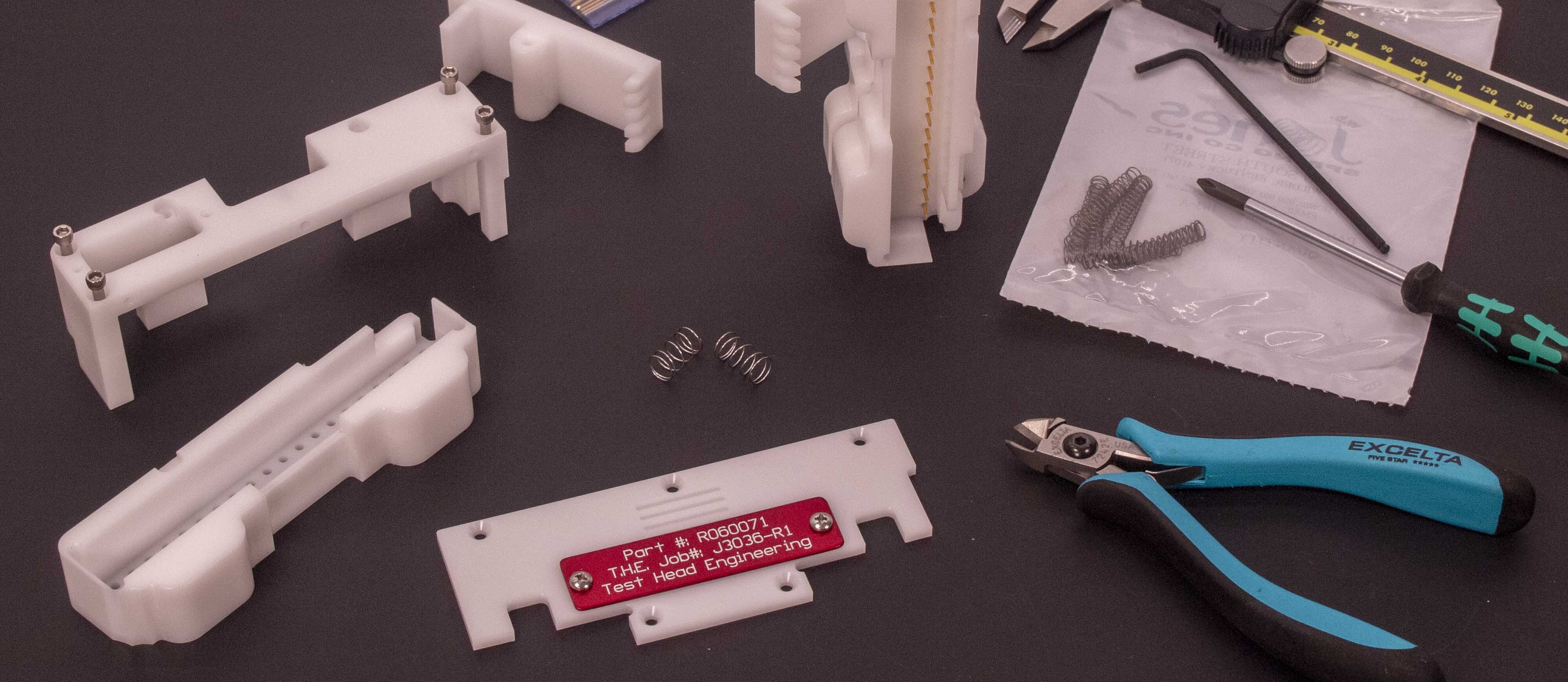 Resources
Here are the things that will help you work with Test Head Engineering to develop your own custom test fixture.
Custom Fixture Requirements Checklist
This test fixture checklist covers what needs to be considered when we do a fixture for you. It is a great tool to help organize your thoughts about what you need your test fixture to be. It is a great starting point if you are developing a Statement of Work.
We would be happy to have a phone call with you to go over your test fixture requirements - we can use this form as a way to quickly converge on a quote that will meet your needs.
Custom Test Fixture Information Form - PDF
Data Exchange
Exchanging files is an important part of the fixture development cycle. Typical files provided by customers are lists of points to be tested, Gerber Files and Solid Models of UUTs. Test Head Engineering will provide e-drawings of your custom fixture design for review/approval, and will provide e-drawings at the end of the project. Our customers typically prefer to use their own corporate-approved file sharing sites - that is fine with us. If you do not have access to your own file sharing site, we are happy to send you a link to a file folder on our file-sharing service - just ask.
Terms
Doing business with Test Head is pretty easy - we are not bureaucratic. When we quote your custom fixture, we will list our straightforward terms at the bottom of our quote. When you place your order, it should reference our quote number - that is our assurance that you have read and understood our terms. For your convenience, we have provided the below link to our terms.
View Terms
Privacy Policy
Our policy is simple, we don't do that Stuff that people hate. Please click through to read our straight-forward Privacy Policy.
Privacy Policy
Request a Quote
Please contact Test Head Engineering to get a proposal for your next custom test fixture.
Request a Quote