Custom Test Fixtures -
from concept to delivery.

Creative and cost-effective test fixture solutions.

About Us

Request a Quote

Test Head "Red" Cam Gate

Strong. Accurate. Ergonomic. Long-lasting.

Our own-design linear cam gate is an effective way to capture and interface to loaded circuit boards for both bottom-access and top-access testing.

Request a Quote
Covid-19 Notice: Test Head Engineering is producing custom test fixtures on a normal schedule. As part of our extensive employee protection measures, our facility is closed to visitors.
---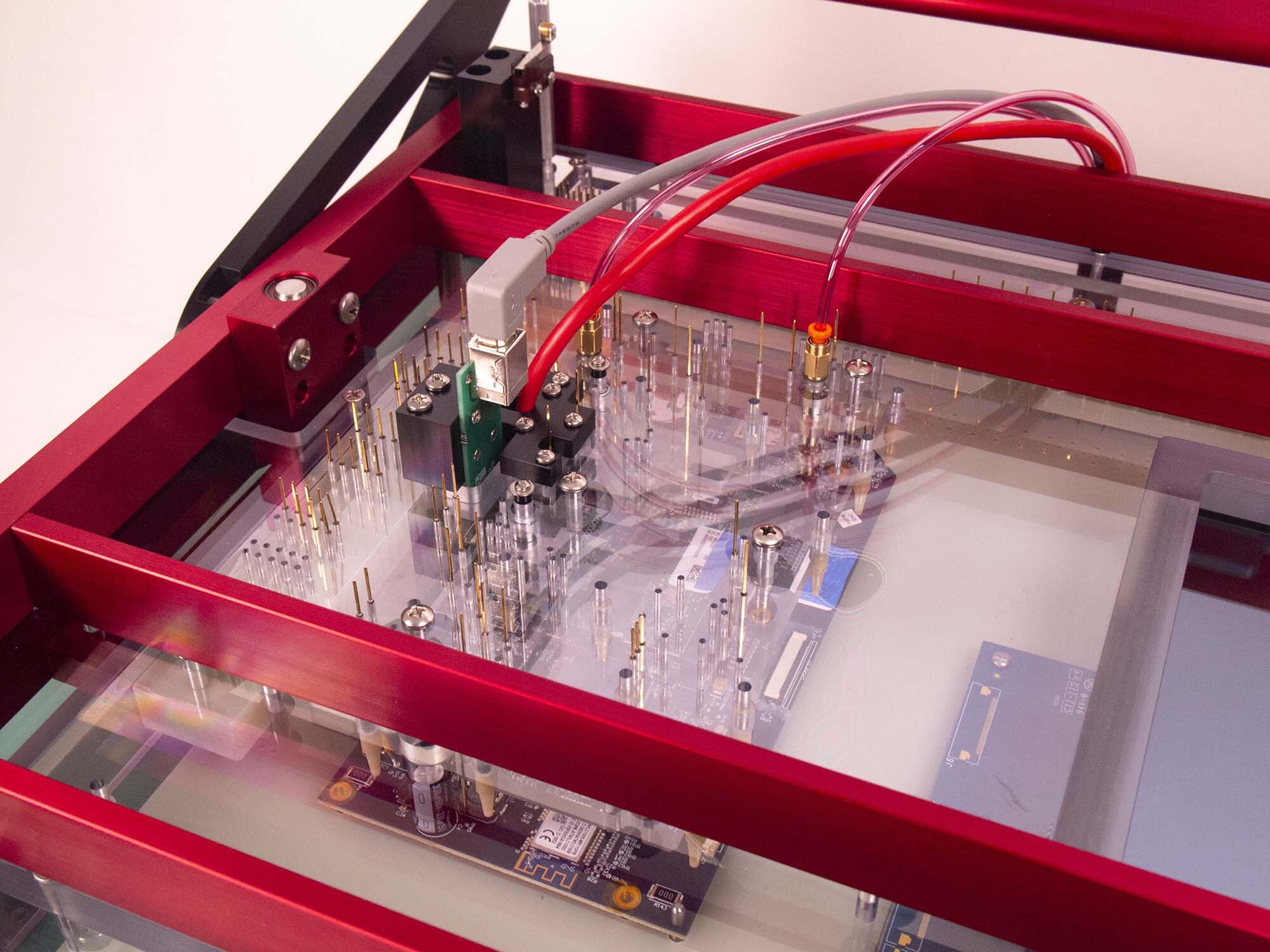 Test Head Engineering provides a full range of custom test fixtures.
In-house design, fabrication, and assembly – our test fixtures are done the way our customers want it.
Our experienced Designers work Directly with our Customers.
Throughout the custom fixture development, our Designers work directly with Test Engineers and Test Engineering Managers. During the entire specify/design/build process, they keep in close contact - ensuring that your custom test fixture meets your specific needs and requirements.
Our track record counts...
For more than 20 years, Test Head Engineering has met customers' needs in the medical, controls, printed circuit assembly, and general product test areas. Please contact us to discuss your unique test fixture requirements. You will speak with technical people who will quickly understand your needs and will work diligently to solve them - with a personal touch.
REQUEST A QUOTE